I don't really want to do this, but I know they're going to sit and won't get used this summer. I'll be occupied mountain biking, kayaking, swimming, training, swimming, etc etc. Not only that, I'm too busy with school and work to enjoy all my hobbies so I think I'll take a break from RC for a while and focus on more important things in my life.
I am not parting out at this time so please don't ask guys.
RCM RC8T
Here's the deal on this truggy - the RX8 needs some work. I somehow separated one of the posts on the ESC where the motor wires solder to. I don't know how I did this, it happened on a jump. I just got it back from Tekin when this happened and haven't sent it back in. I can include it in the deal and have the buyer send it in, or I can do it. It's up to the buyer. I will gladly pay for the RX8 to be repaired although Tekin usually hooks me up when I send stuff in.
I am offering this to RCM first and foremost for the first few days since this is a RCM vehicle and I want it to stay in the family!
Rundown of what's on this awesome truck:
Factory Team RC8T
Mike's RC8T full kit (only have 3 packs through it!)
46T plastic Kyosho spur
Tekin RX8/1700kv truggy combo
two (2) brand new AE RC8T bodies, unpainted
bright orange AE body (won't lose this truck, I promise)
extra front arm
ProLine LPR Step Pins on Velos 0 offset
AKA City Blocks on Jconcepts Rulux half ups 0 offset
TRX connectors, 1 Y harness
two (2) 2s 25C Neu 5000mah practice packs
two (2) 2s 30C Neu 4100mah race packs
one (1) 3s 30C Neu 4100mah race pack (for big tracks to run 5s)
Build thread here:
http://www.rc-monster.com/forum/showthread.php?t=25722
It's ARTR, add your radio gear. I do have a Hitec 5955 that I was running in it but wanted to save it for my 1:6 Jeep project. If the buyer really wants it, we can work it out. Also, the M8 setup listed above can be included in this deal instead of the Ultima. Or I can just put the extra Rx in the truggy. Whatever you want, let me know and we'll work it out. The two Neu 5000 packs are older but still hold their charge and have plenty of power. The 4100 packs, all three, are new. The two 2s packs have 2 runs on them and the 3s pack is new, never run. Yes, that's FIVE lipos for this rig.
I've wanted a RC8T since they were announced. I really like this truck, it will pull a wheelie down the straight, especially when it finds traction. I had big plans for this truck but just don't have the time or funds to get them all done. I really wanted to let it loose on the big 1/8 track back home but that will have to wait for another day. I know I'm probably forgetting something but
feel free to PM me with any questions or refer to my build thread.
PM me for prices
Pics: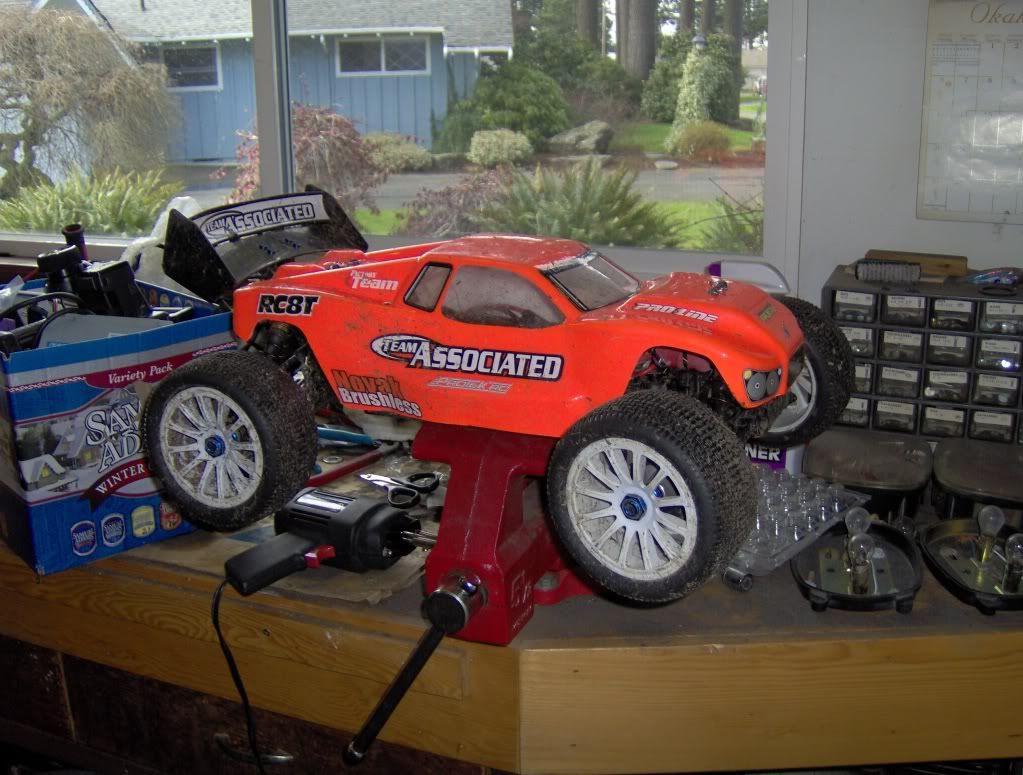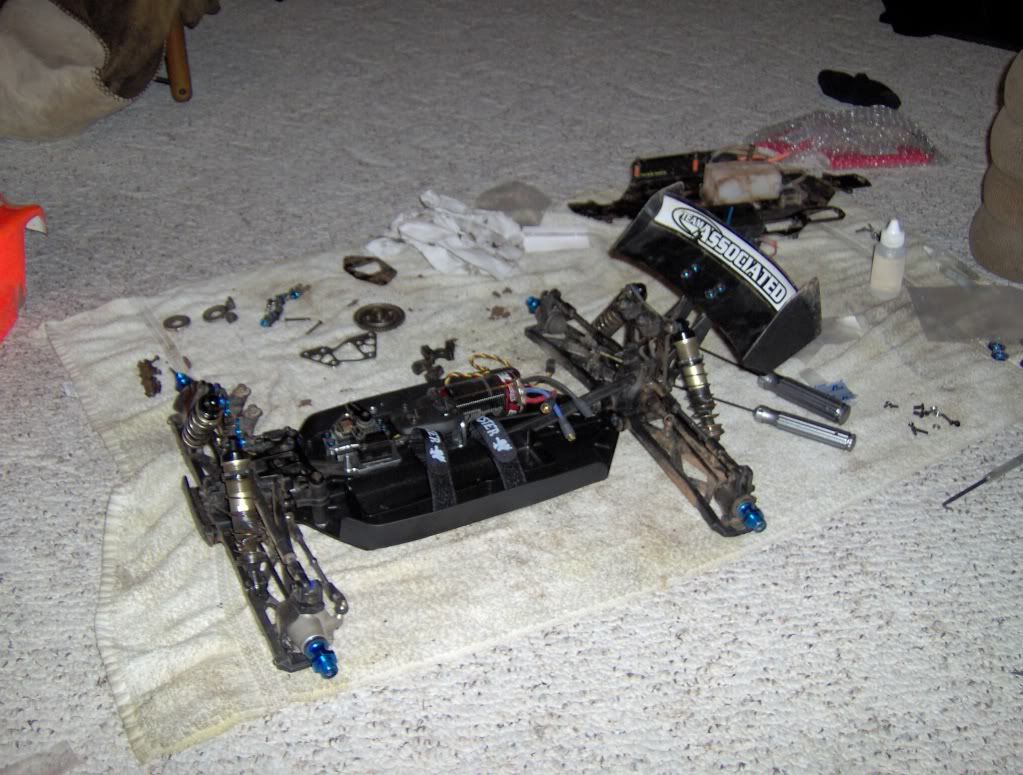 My Hyperion 1210i with dual LBA10s and some other misc stuff will be for sale later on. PM me for that if you are interested and I'll give the details. Not going to list it right now, just going to keep it simple.