I figured I'll post some pics of a Speedpassion 2pole Slotless sensored motor. It's listed as 2500kv and comes with 12awg wires soldered on. It's basically a 540L motor with a sensor port, making it be bit longer. Looks like a Delta wind. I haven't used it, but I don't expect it to be any different from a regular 540L motor.
Magnet is 19mm X 31.75mm(35.79mm w/endcaps). Rotor is wrapped in carbon something. Big blobs of blue stuff was used for balancing. Rotor shaft is 5mm throughout.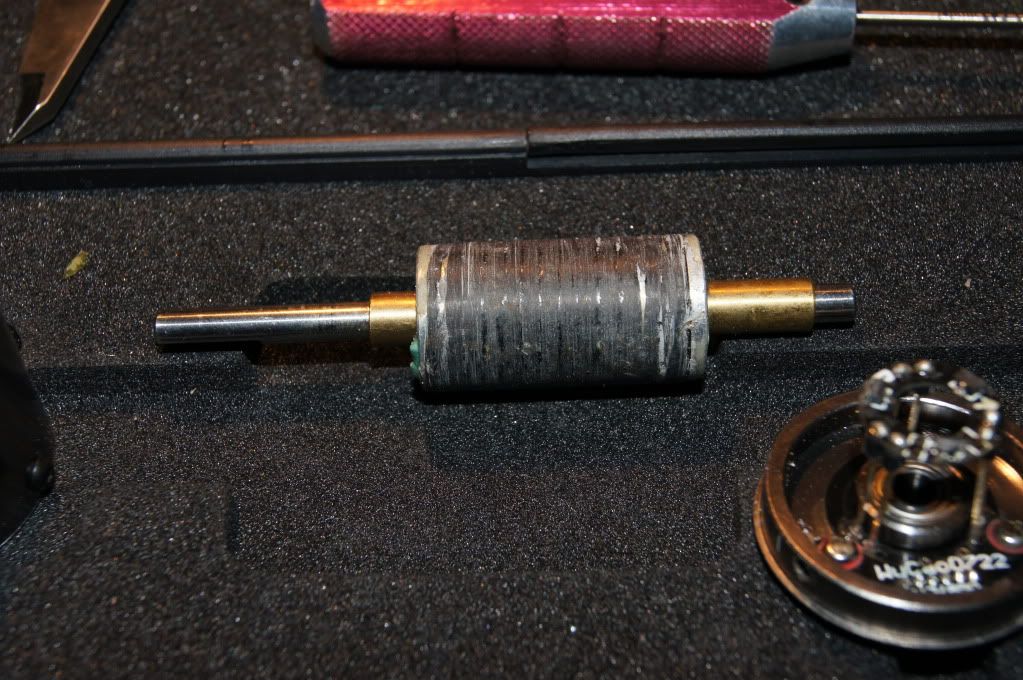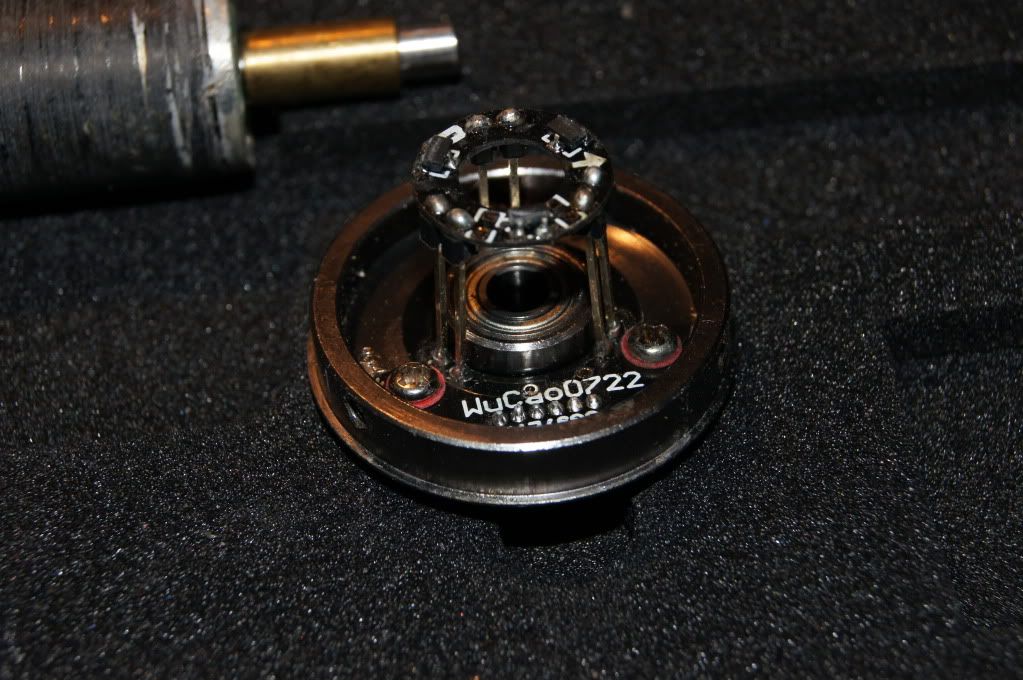 ---
6 KiloWatt A123 Racer
GTP-Pletty Big Maxximum+RX8. GTP-C50-6L Hacker+RX8. CRT.5-Pro4+ZTW esc.
24s2p EVG SX 49.6mph Ebike.
18s4p Raptor 60mph Ebike. 11.5KW