Hi folks,
as the front bearing broke, I had to replace the bearing and I also cleaned the motor.
The motor is an equivalent to the Leopard 4082 Motor.
When I ordered the motor, I made a mistake as I chose a kind of "Lightweight" type of motor without a seperate front plate.
Well, I closed all holes with aluminium tape and silicone.
Compared to the Leo's, these motors are packed with copper from front to end.
I have also a smaller 3674 type-of TP Motor, which is also fully packed with copper. The small motor has 2000kv, but compared to a Leo 4074 more torque.
This motor here is a TP 4050L 1750 V2 motor. The "normal" versions have bigger bearings, so an other reason not to choose the light motor version.
I heave forgotten to measure the rotor, but I guess it's about 50mm long, total length is 80 mm.
The carbon-fiber is a little damaged due to the bearing, I have fixed that with a little CA glue (worked well in the past).
On the carbon, there is also some clear coat.
Fortunately I had bought some expensive SKF bearings ages ago, which fit (5x11mm).
I really like my TP Power motors, good over-all quality, good performance, temperatures are ok. This motos had between 50 deg. C and 80 degree Celcius, with 5s lipo batteries (122F to 176F), pretty ok.
This one is a d-wind motor, I have tested different timings, and I think best is 7,5 degree timing. d-Wind motors don't need a lot of timing; zero degree were not ok, weak perfomrance, not cooler. Y-wind motors are usually happy with about 14 degrees of timing.
Sorry for the big size of the pics, can't do it better with my chromebook...
at least big enough...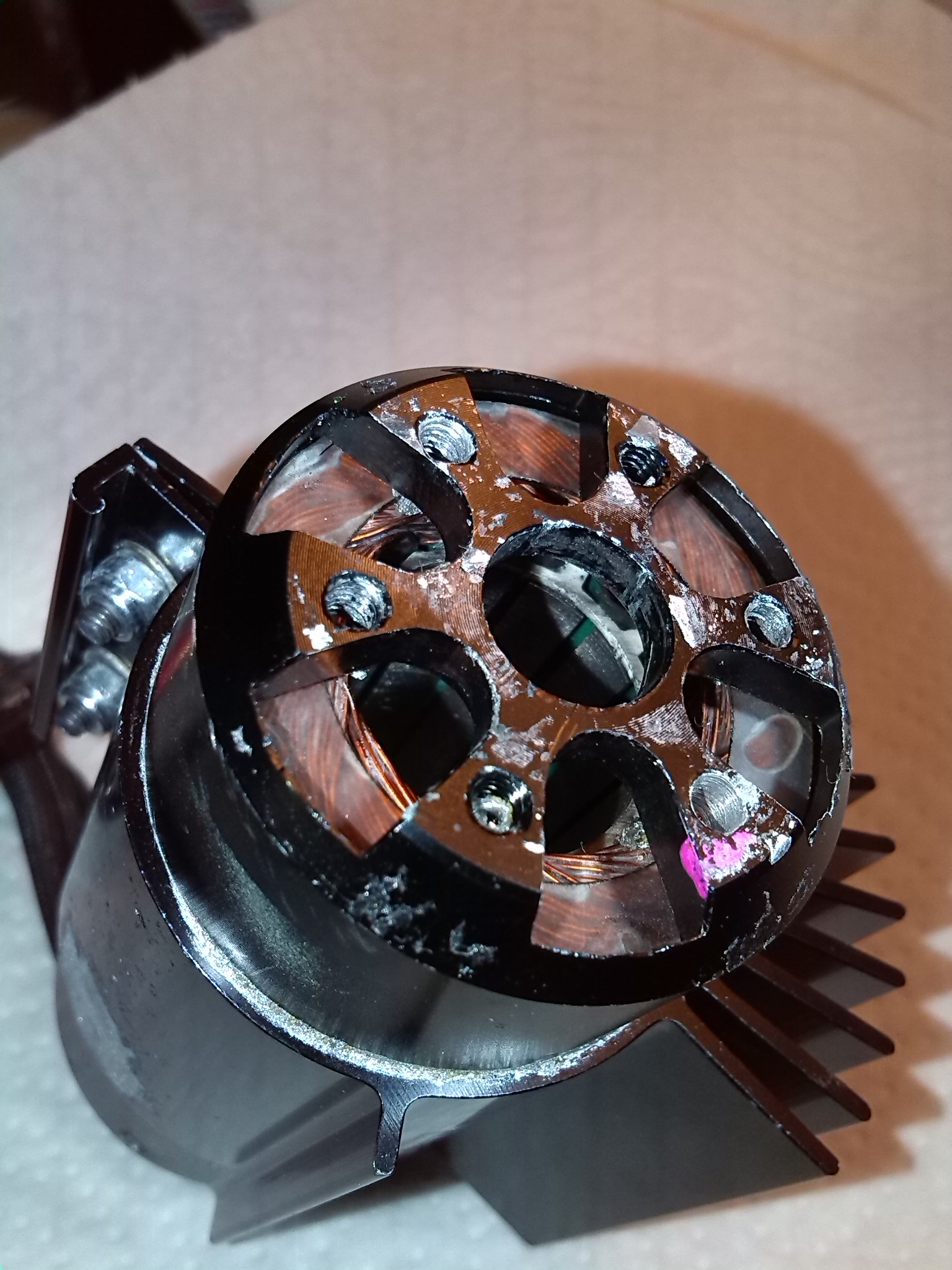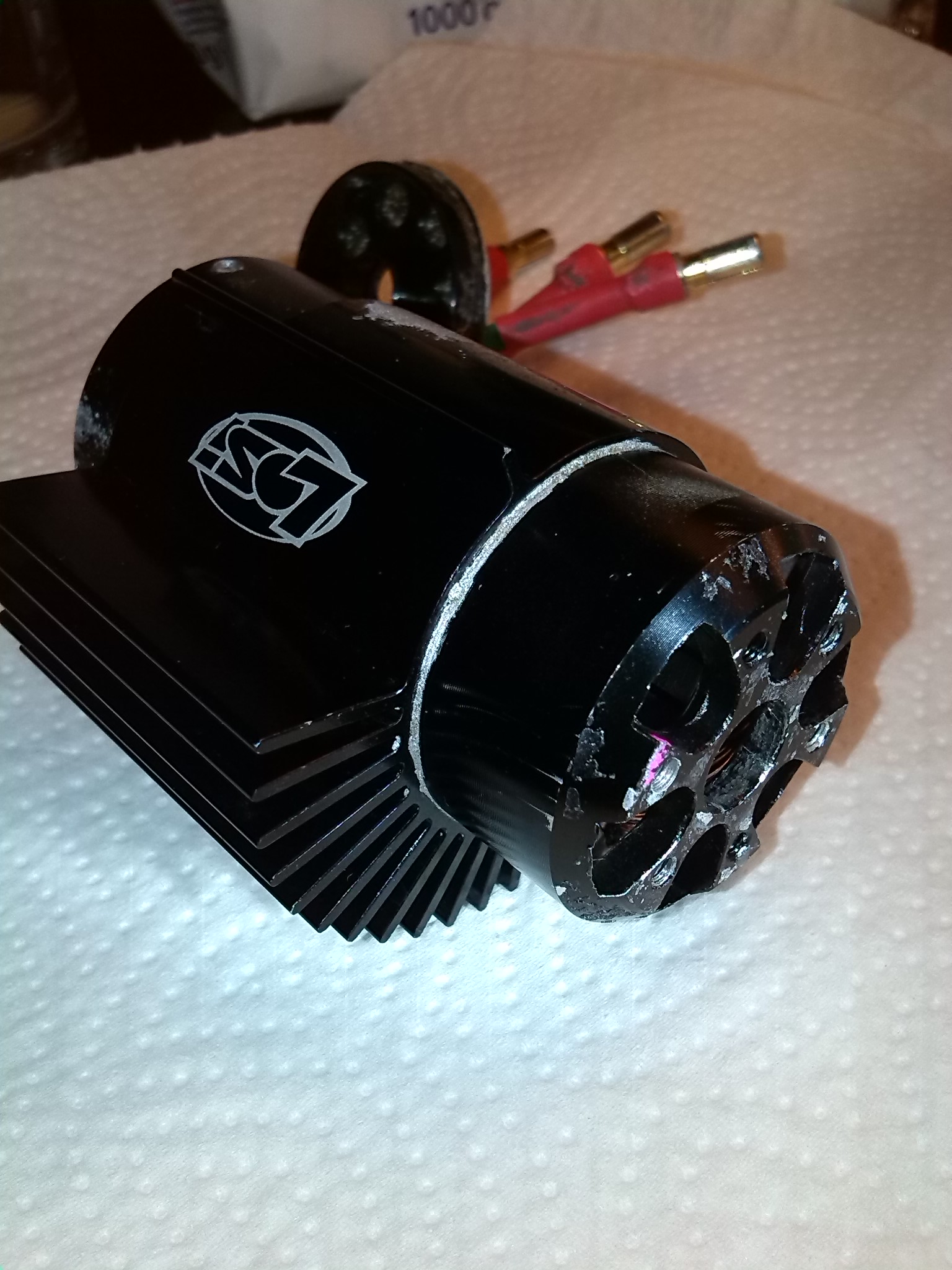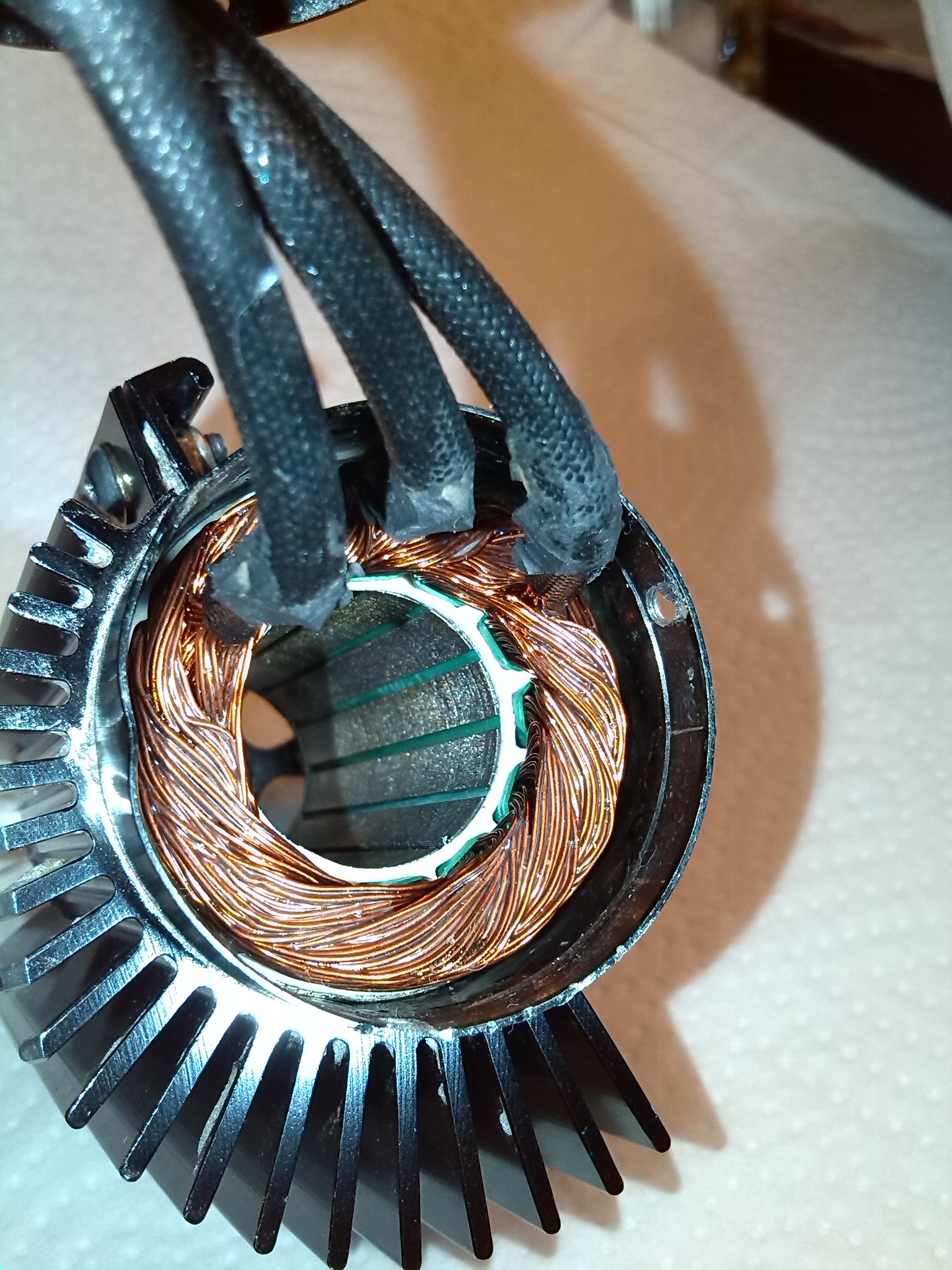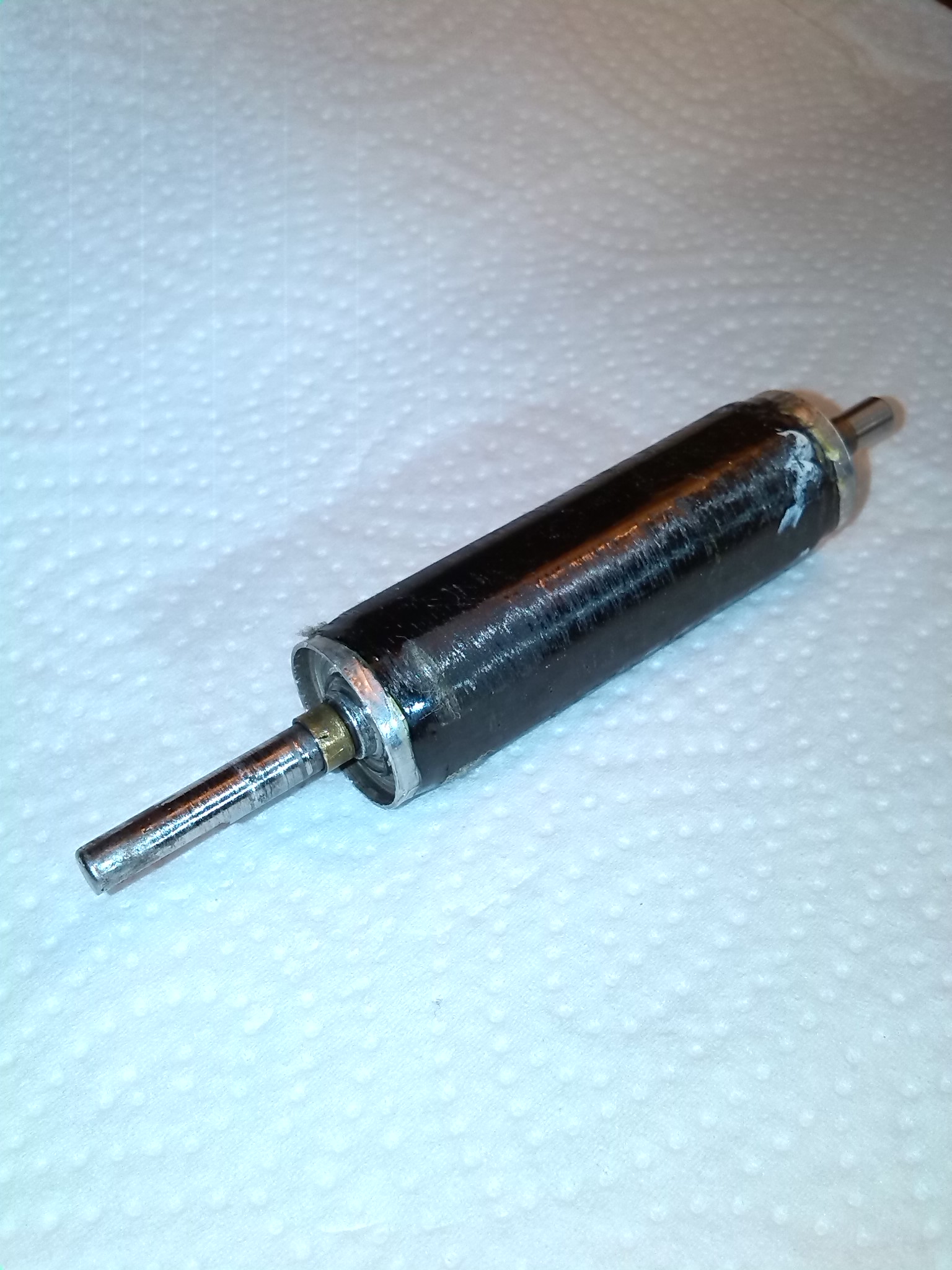 flo