Hi folks,
in the past I had good expreriences with heated LiPo batteries, therefore I used these pocket-thingies which you put in boiling water before use.
The warm/hot batteries had more punch, which is important as I don't have high end batteries (old yuntong lipos, Rhino 20c etc.).
My goal was to use stuff I have, which worked out
The suitcase is an old Pilot Suitcase which had Lufthansa stickers on it (must be from the 80's...). It needed a wash, rusty, dirty, stinky. It's stuff from the former owner of our house. Now it's like new, ok almost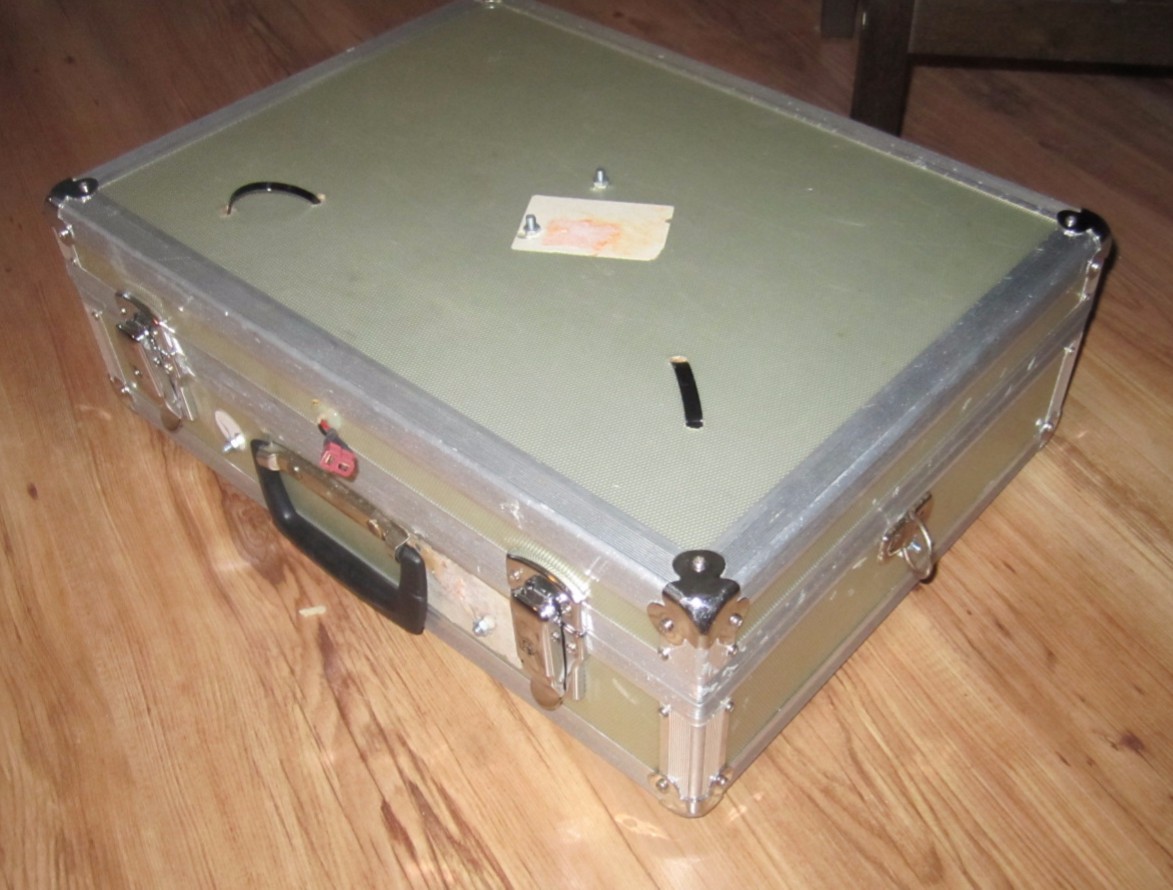 [/img]
In the front you see the cable for external power...
The rubber bands I have bought 20 years ago for my bike, now they hold the batteries in place.
I have used two heating foils, which were reserved for an other project. As a heater I have taken some copper bars, which I have found in the garage. Finally, I found something I can use it for!
I wantet to take something, that has a lot of mass and is a good conductor of heat.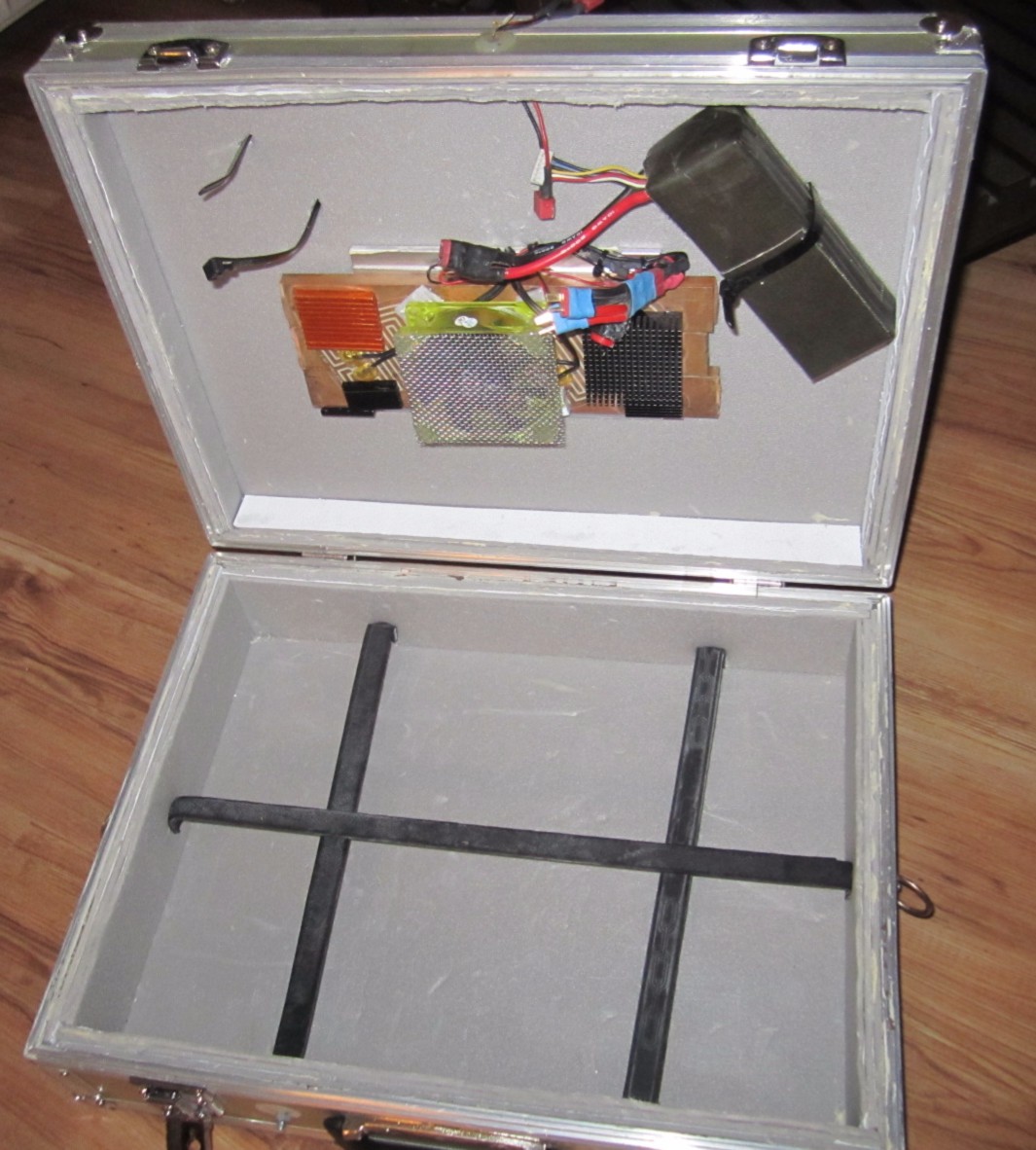 I have installed an on-off switch, so I can use the fan solely, when the copper got very hot.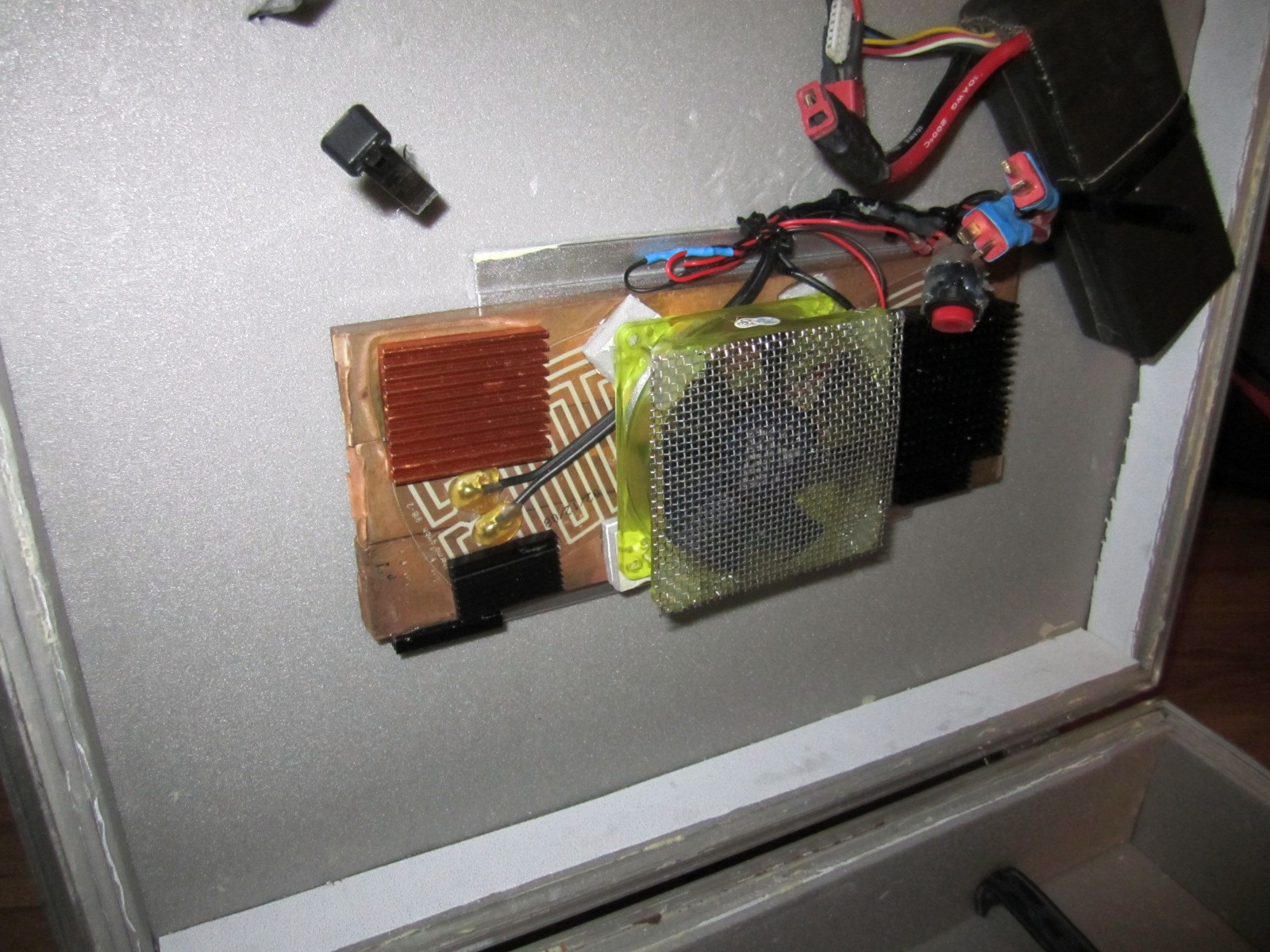 ,
The heat sinks I have glued on the copper, as I was not satisfied with the heat transfer in the beginning. Now it works quite well.
I am pretty happy with the copper, weight is about 2.2 kg... I takes a while until it is hot, but it holds the heat for a while, like when opening the suitcase.
I am heating with two old 5s lipos, parallel as they are too weak to be used allone. Further, I have an external power source from my old IBM thinkpad (16v), when I use the suitcase at home.
Isolation stuff I had from the renovation work of our house. Suitcase almost stays cool outside.
A first test has shown that this beauty really works
The quality materials and works are in a class of it's own...
Well, only the best materials have been used. Costs: € 0,00/ USD 0.00
Design inspired by 007 James Bond.
regards
frankenflo