Build me a battery pack from a bunch of leftover 18650 batteries. Took a while to put together and balance out. I wired it up as two 8s packs in 4p config. I don't have a battery welder, so I just soldered up the taps and used solder wick. Its holding up good and good enough for 30mph when needed. It fits nicely in my old EVG bike that runs a sensorless controller.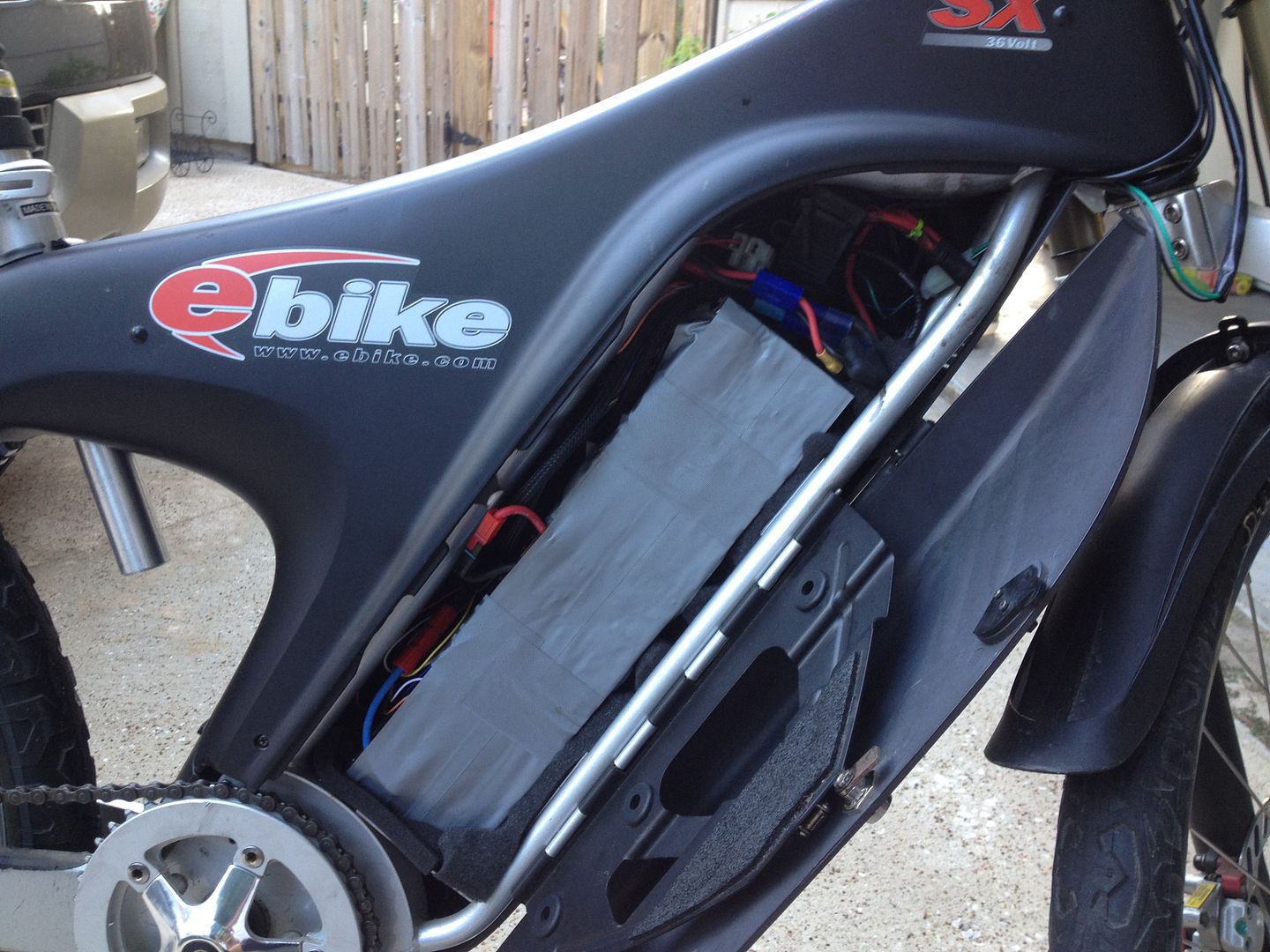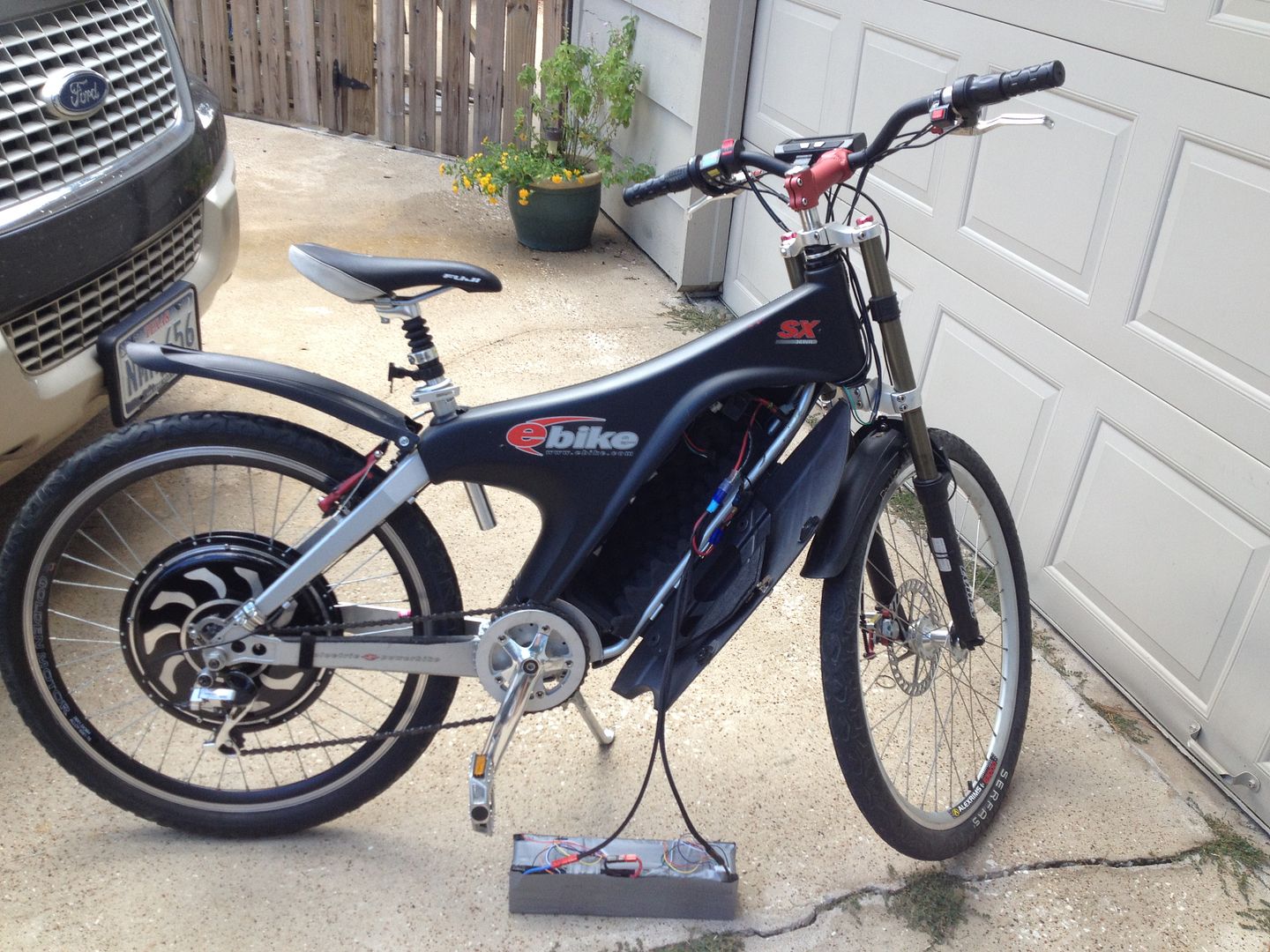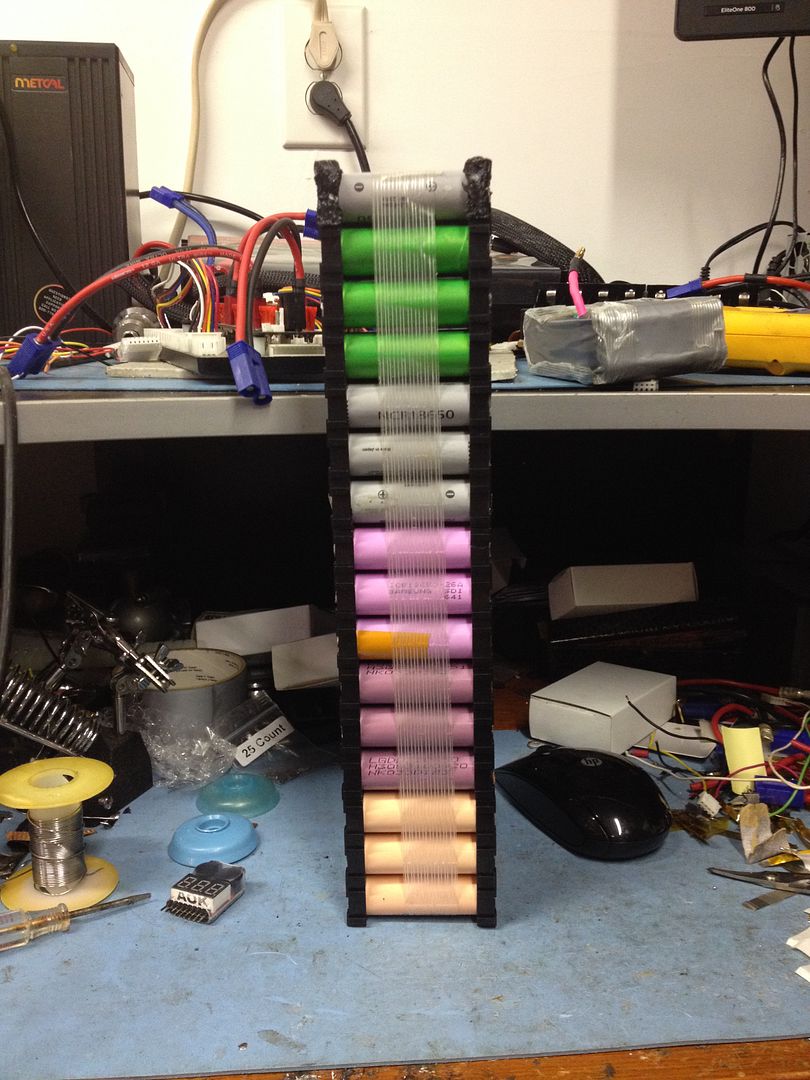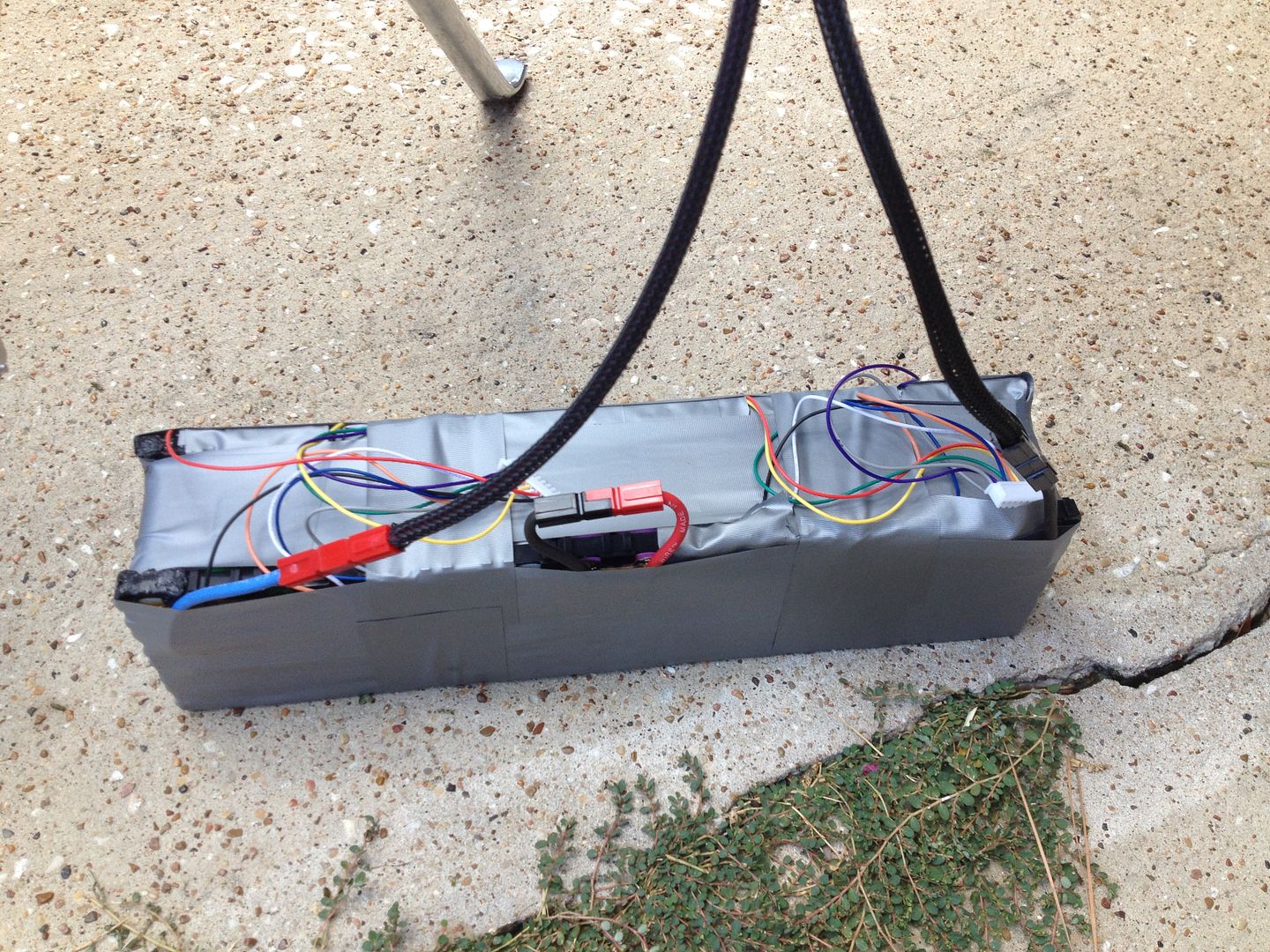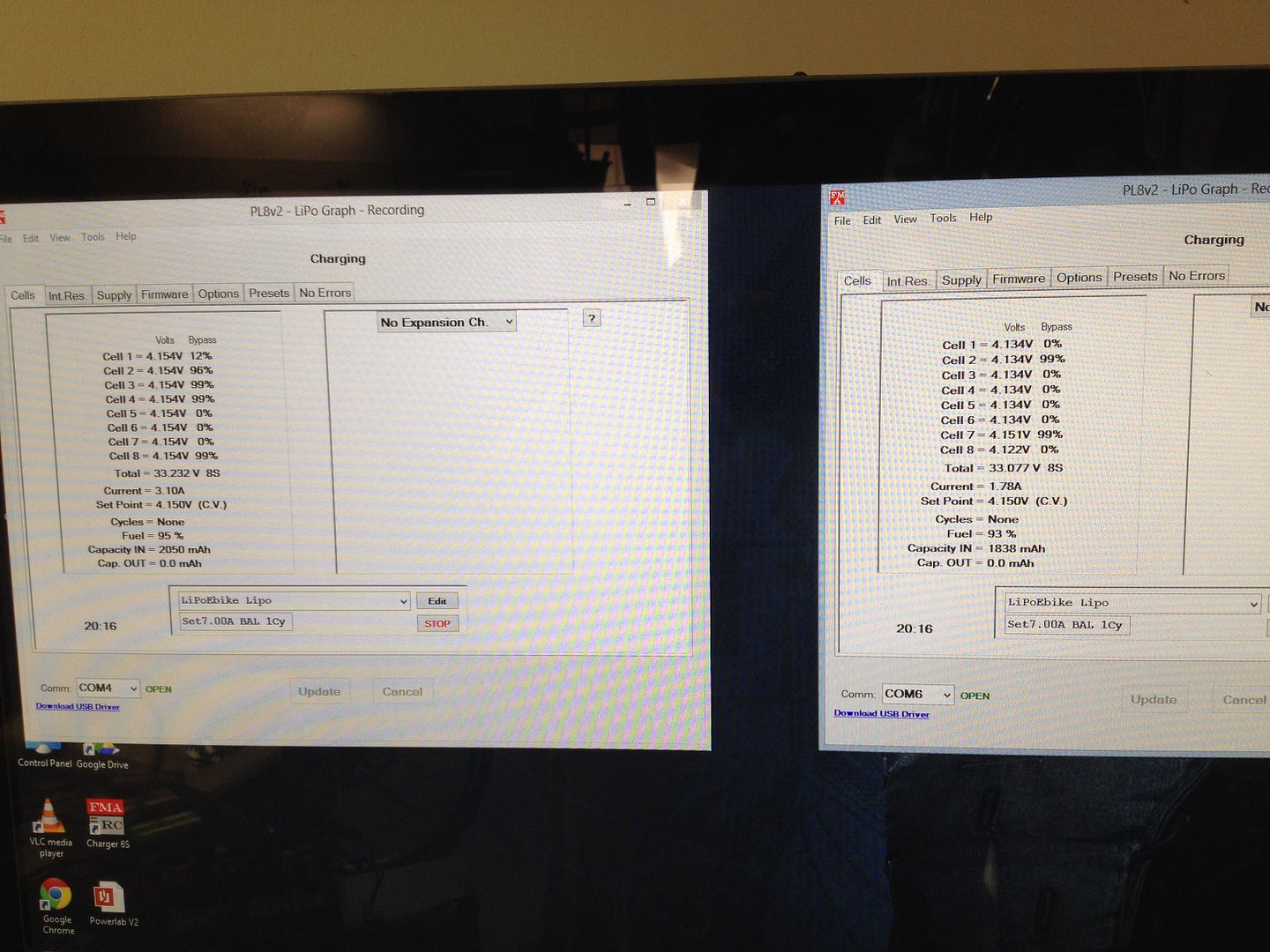 ---
6 KiloWatt A123 Racer
GTP-Pletty Big Maxximum+RX8. GTP-C50-6L Hacker+RX8. CRT.5-Pro4+ZTW esc.
24s2p EVG SX 49.6mph Ebike.
18s4p Raptor 60mph Ebike. 11.5KW