Well I was chasing a cheap Lipo for the basher I let family and friends use when I'm out with the Summit. It's not an overly demanding car, HBX Cross Tiger which is essentially a TL01B with Truck Wheels, a HW 2.4ghz Radio, Bluebird Water Proof Servo, XL5 Waterproof ESC and a 550 motor geared the lowest I can.
Hardly a demanding motor!
Pack can be bought here:
http://shopping.rcmodel.hk/advanced_...sg1i00&x=0&y=0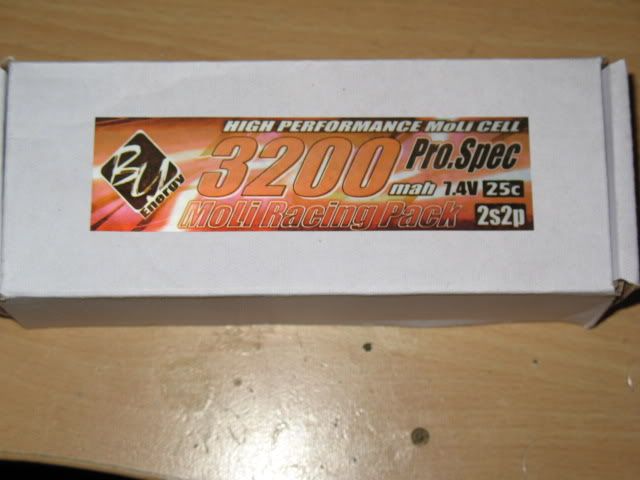 Shows itself to be Tamiya Stick Pack size, that was the first mistake, took a lot of coaxing to slide into the battery tray, not sure about getting it out yet. Charged it up and left it to sit overnight, in the morning the Hyperion Sentry had it's voltage as 90% of capacity.
So how'd it do... one word.
PITIFUL!
Total run time was around 12 minutes, 2100mah used before the Lipo Alarm went off (set at 3v/cell) Total recharge after this run was 2150mah, so 3200? Not bloody likely!
25C... well on a 50 amp burst this thing drops below 3v a cell and that was when the pack was "full" It's got as much punch as Bambi with a head cold.
Here are the Eagle Tree Graphs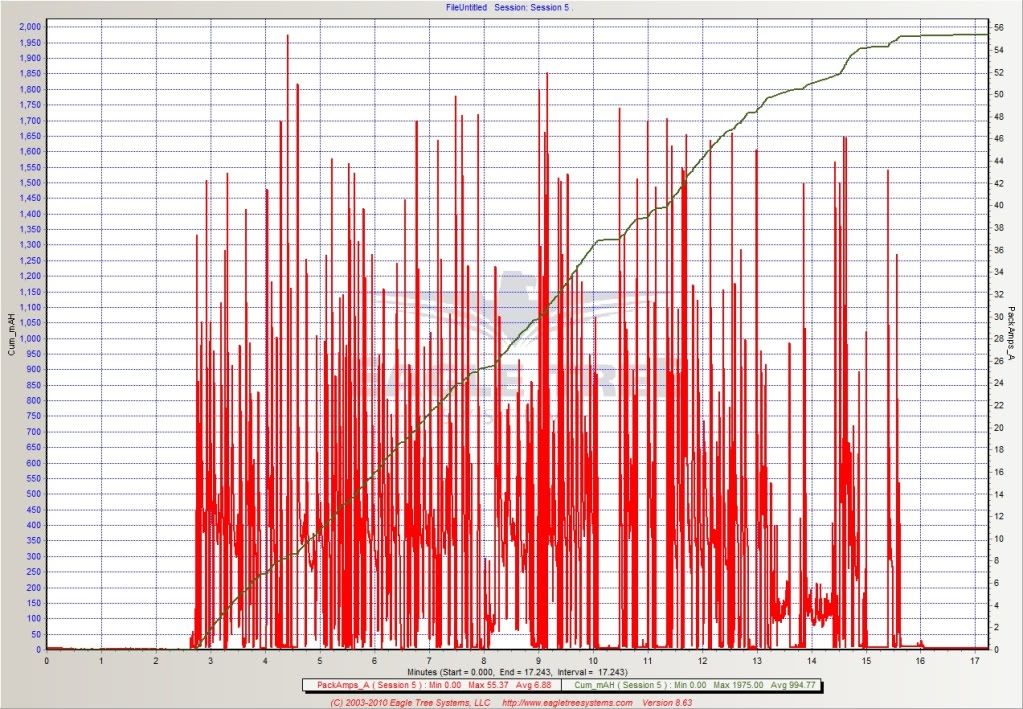 In short, this pack is nowhere near as advertised, 3200mah is wishful (try 2000mah) and 25C is really pushing it, I'd say closer to 15/20C at best. It shows that many of these "cheaper" lipos are rated nowhere near what they claim to be.
Garbage!