Hey,
Well...I actually am about done, but I might as well post it here! After about almost a year of owning this 2wd slash, I finally found a setup where I felt comfortable in..I could easily keep up with the ultimas, sc10s, and ese's..Even gave 4x4s a run for their money (Ill try to get a vid up soon!)..
Upgrades:
Front STRC Aluminum Shock bodies
Front STRC aluminum shock caps
Front TiN Shafts
Alum Wheel nuts
RPM Gear Case
RPM Rear Bumper mount
4x RPM Narrow Revolvers (bashing)
2x Dirt works (bashing)
STRC Alum Steering Bell Cranks
VXL Brushless System
STRC Castor Block
Yellow front LEDS
Steering Bearings
SPC 2s 8000mah lipo
STRC hinge pins
RPM rear bumper
DX3S radio
strc front knuckles
RPM mud flaps
ceramic bearings
losi orange rate front springs
Proline Pro Trac Kit
Xtreme Racing Carbon Fiber Chassis
Associated ds1015 servo
New era CF tie bar
Kimbrough 124 servo saver
JC goosebumps (racing tires)
Proline split sixes (racig wheels)
Ofna 1/8th ultra lx1 rear shocks
Geared 20/83 at the moment...and the last thing on my list is a MMpro esc, and maybe some sensored motor..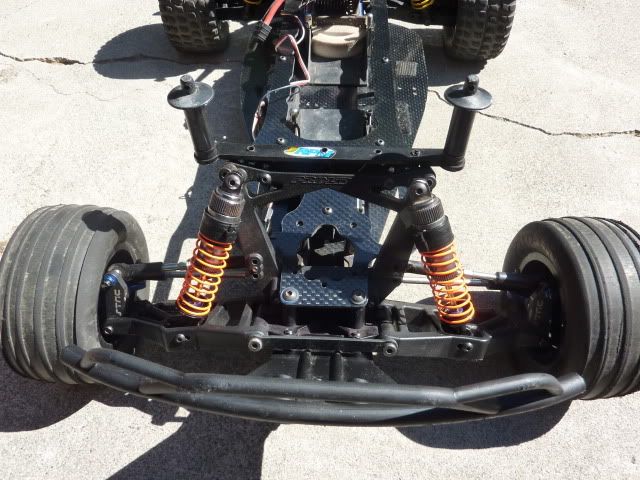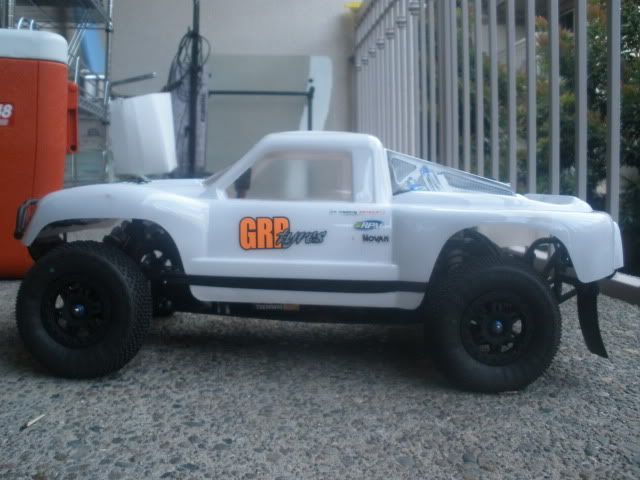 Yes yes...the LEDS are for show... not for racing :P