I bought a used scx10 of off another member on RCC, a new proline '73 eb full body/rear cap. also some dingo tr flares which will get narrowed (width) they cover too much tire right now.
a set of proline 1.9 super swampers tsl sx tires on axial 8 holes, I need to find 1 more ss tsl sx to replace the spare.
Trimmed Rc rock armor front bumper, axial jk poison spyder rear bumper with a spare flat iron.
3racing winch powered with a mini scale esc (xray m18 ). running the truck on 3s I need to find a way to get 6 cell/2s power to it without too much bs, so i don't burn up the esc.
I also managed to find an interior from a new brite jk, which is a perfect fit. I will be doing a more appropriate dash to fit the date of the eb with some minor upgrades, gps, am/fm, cb ...
John Sena (sp?) the wrestler, will handle the driving duties. He was one of the only ones that was dressed half way normal, no painted face masks etc...
Electronics will be handled by a flysky gt-3b(soon to have the overkill r/c 8 ch. mod kit and rx') and an airtronics 94780 steering servo.(423 oz.in. @ 6v)
for power Ill be using a castle creations sv2 with a castle 10amp bec on 3s with a 35 turn integy mirrored tranny geared 87/13 might make it a bit taller just to ease the load on the motor/esc. wb8 driveshafts off the wraith.
This one will have full lights, brake/tail marker/turn signals various fog/I'm afraid of the dark lights. rock lights, dash lights and what ever else i decide to light up.
running 4 link all around. i picked up a level3 rc 4 link axle mount, which really spreads the links at the axle. like an inch of separation, which seems to work very well in the front with the axial 4 link truss out back.
The Bronco has a huge roof and I'd like to try and find a roof rack that fits correctly and looks good and also to hide the body clips on the roof. The ones on the hood don't bother me as much but a hi lift jack should disguise those well enough.8)
Early Mock up photos.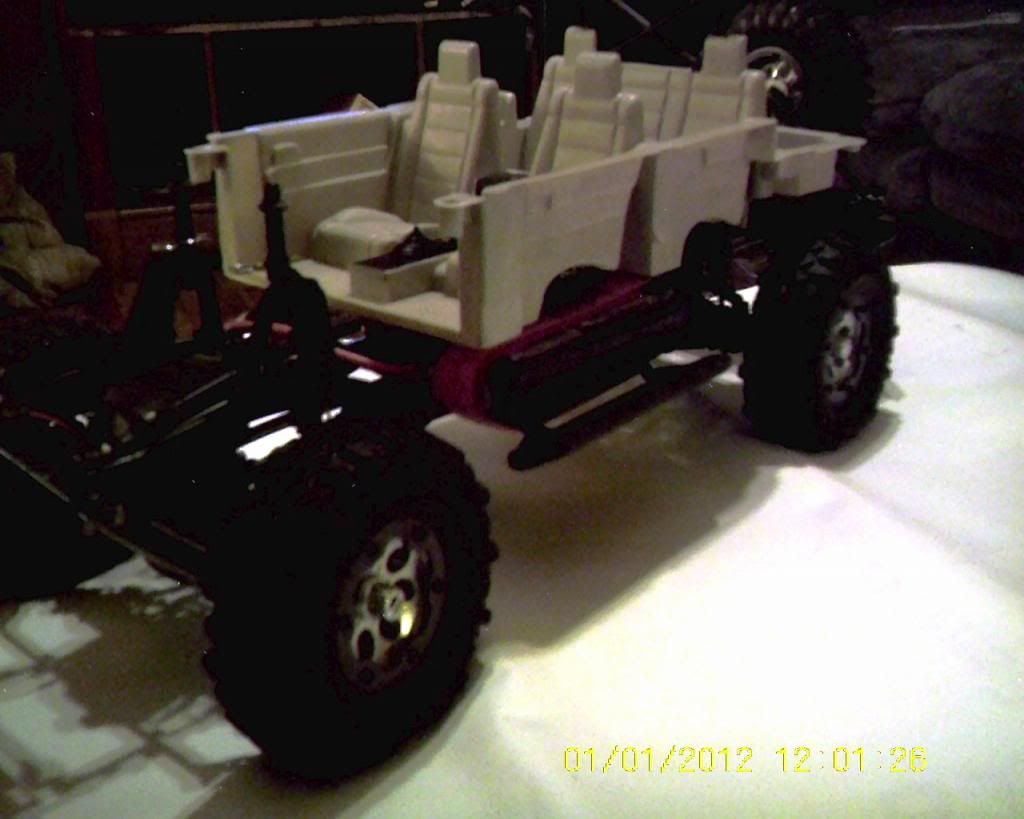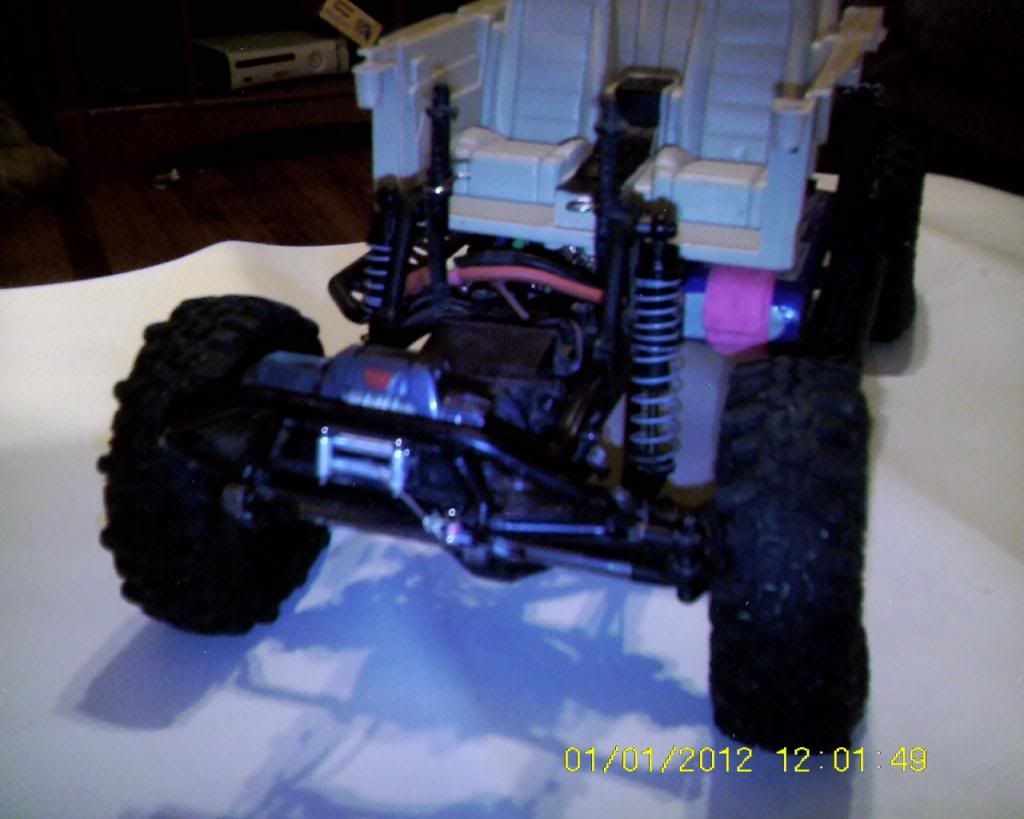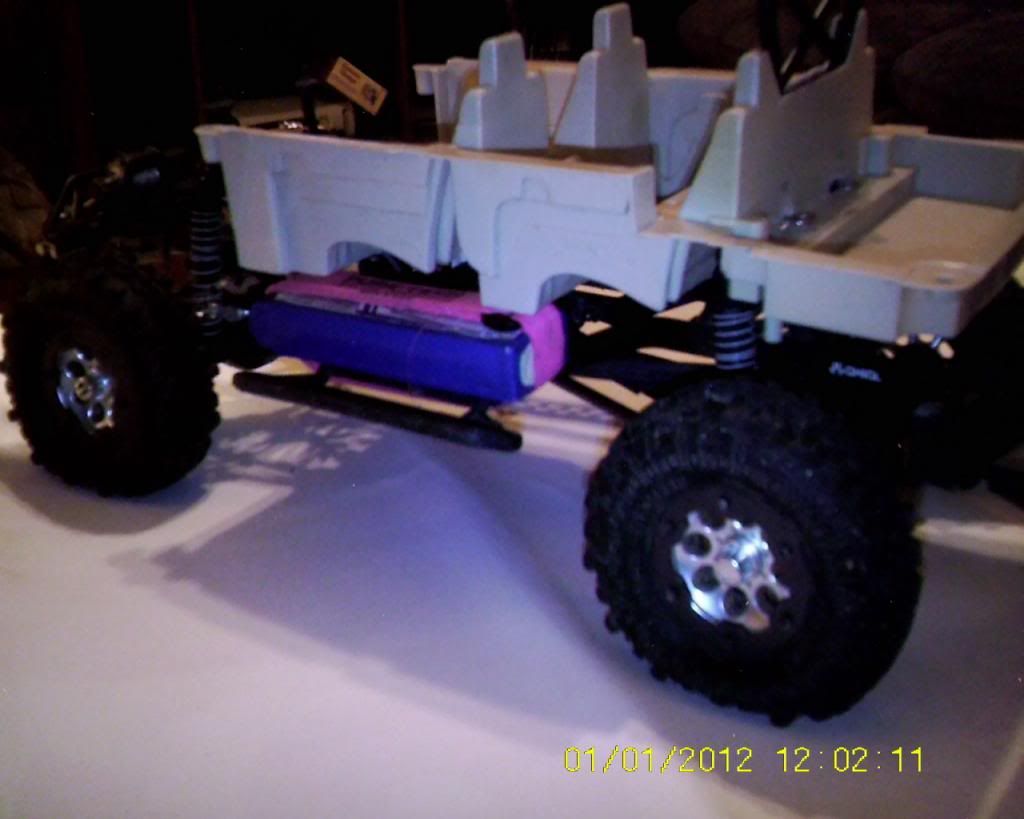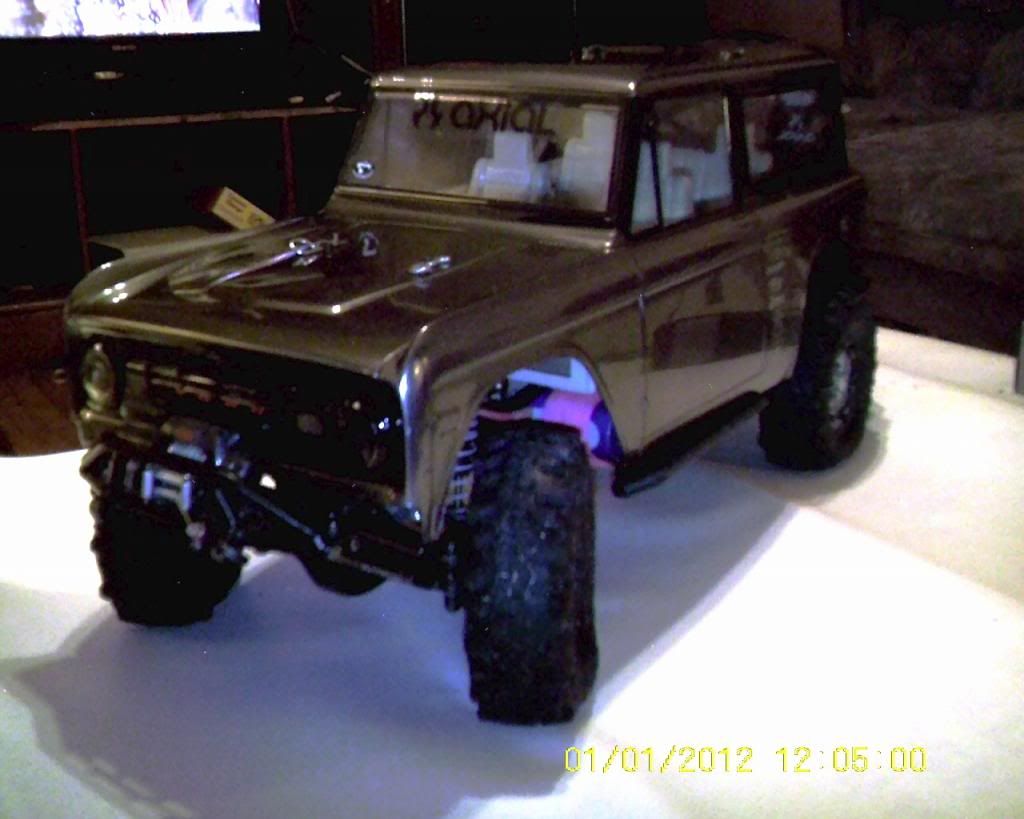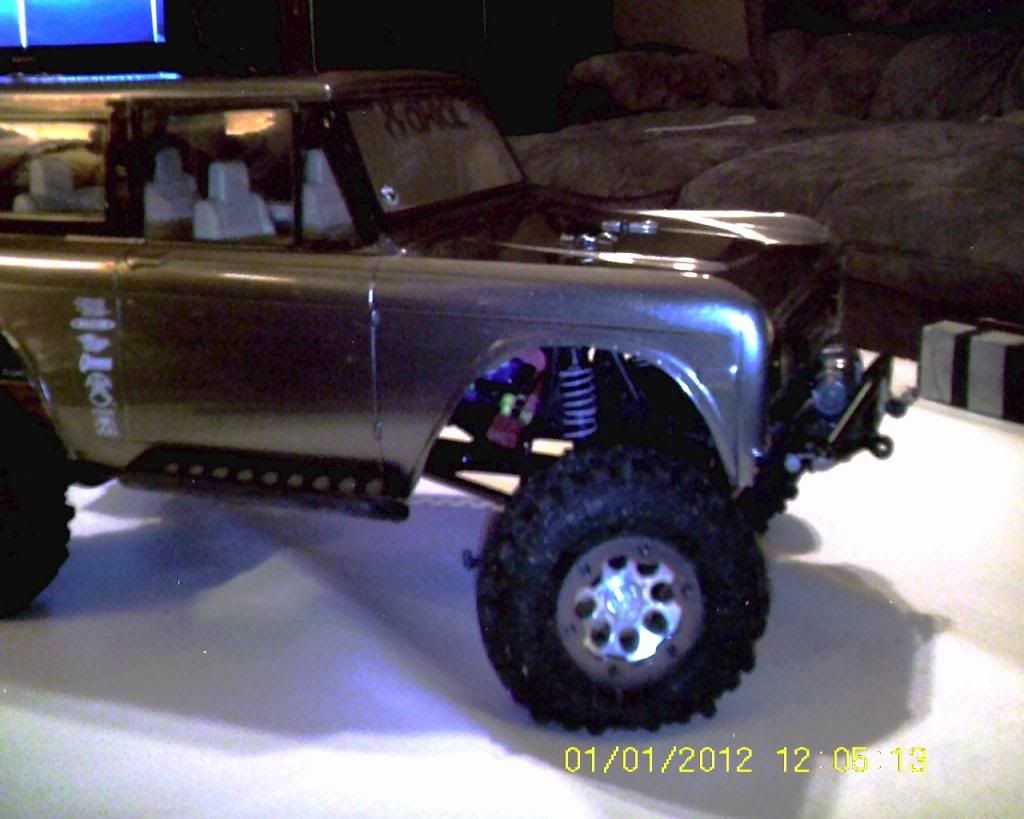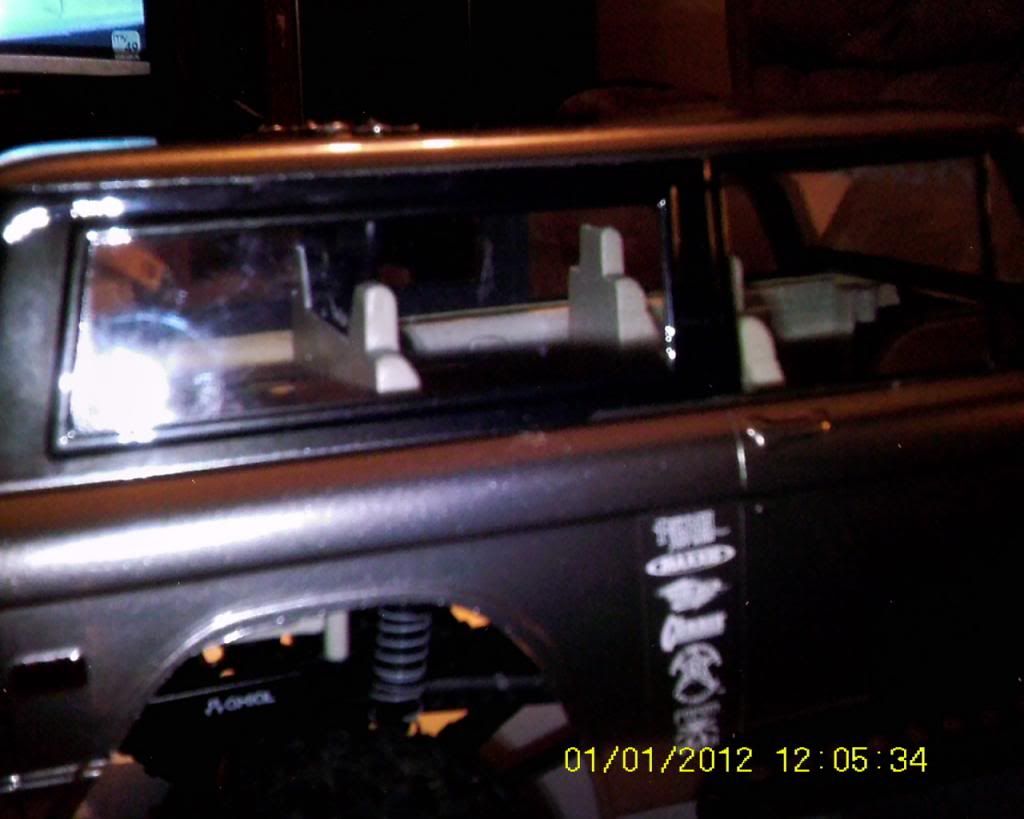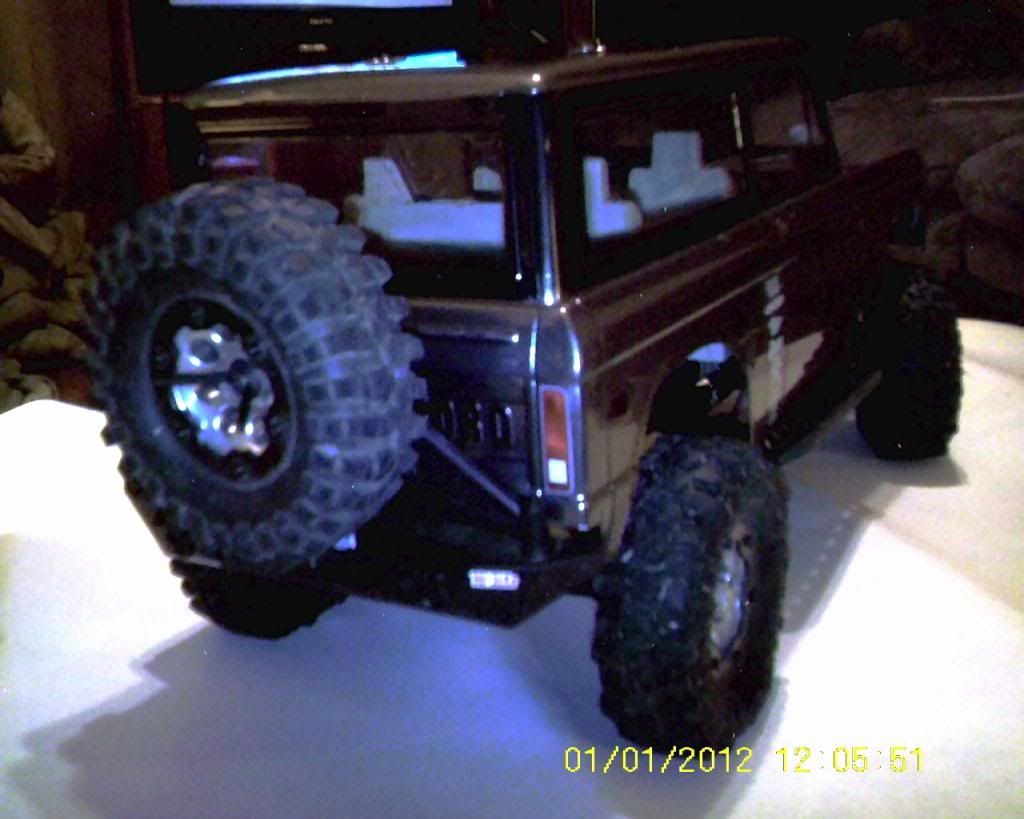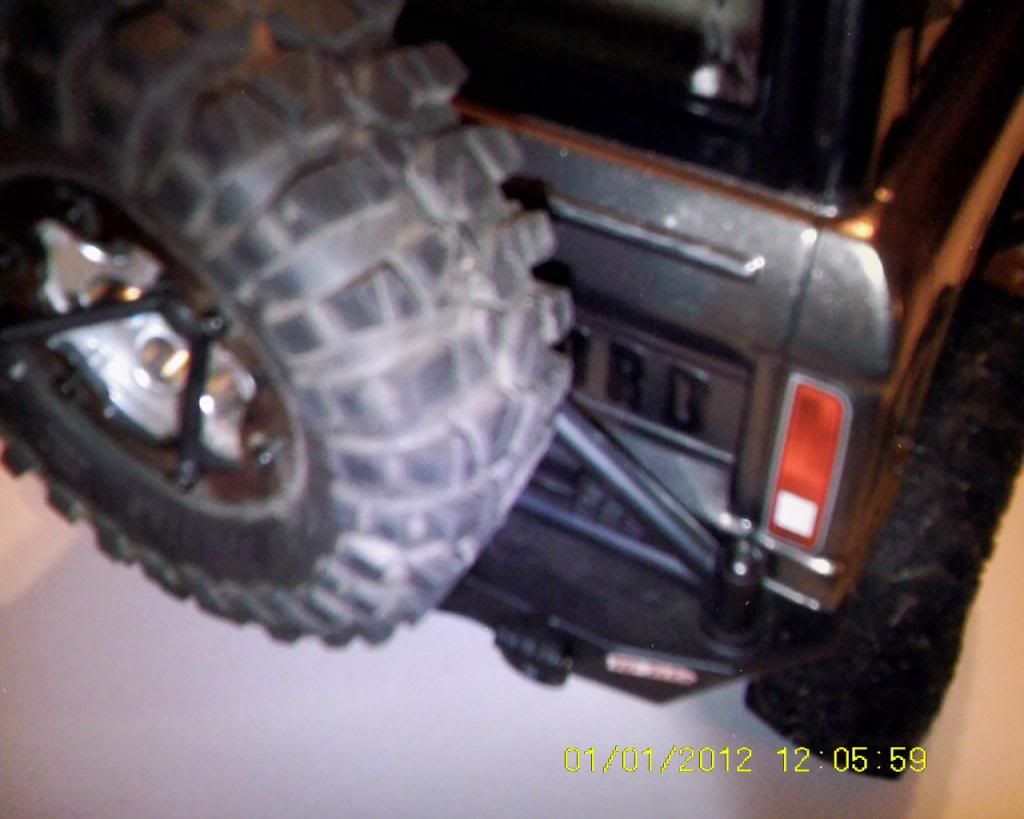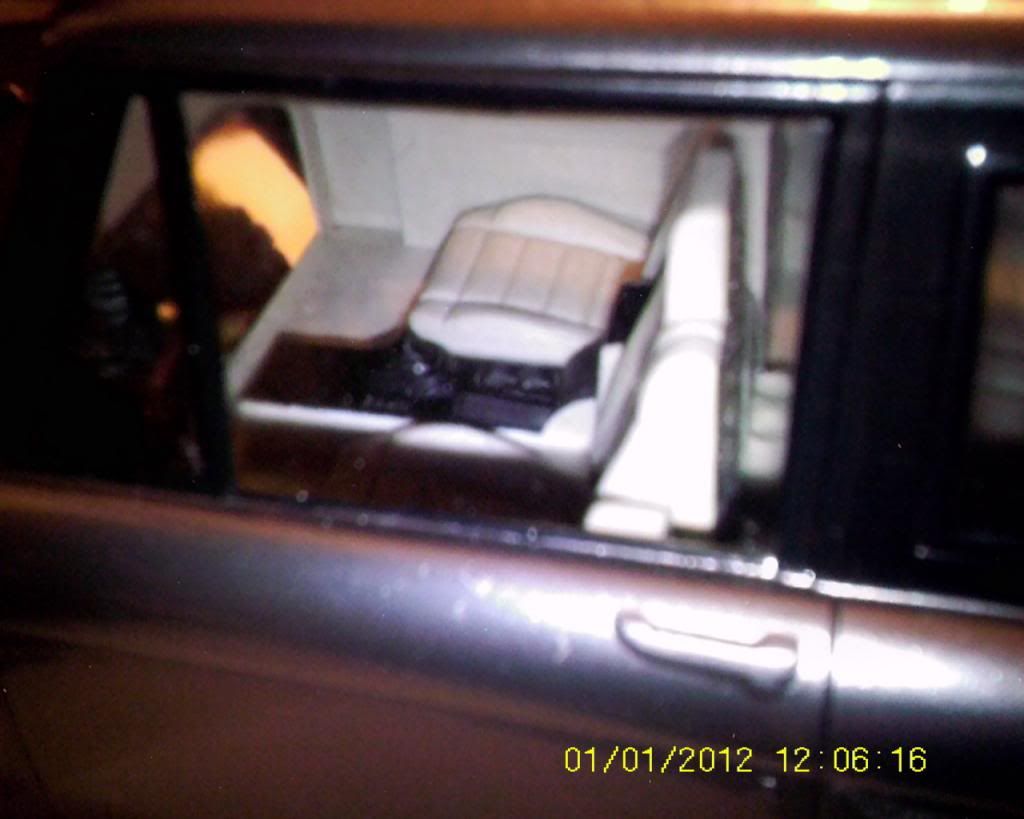 I started mounting the lighting on the body last night. headlights in mini mag lite reflectors and the brake/ tail lights mounted in the rear. for the rear i took the dremel and made the ends flat instead of domed and reamed 5mm holes in the correct locations and glued them in flush. then i took the dremel with a polishing wheel and polished the led shiny and completely flush then put the light stickers over them. they look great, light up the decals well. Im gonna mount the marker lights and a few more, then take some pics in the dark tonight.