So, it's winter and extremely cold here. I thought I would share my Gmade R1 Rock Racer with you guys here on RCM:
Electronics: XL5 Esc with a 27T Tamiya motor. 4WS powered by traxxas 2070 servos. 1800 3s 30c lipos!
TSL 2.2 Swampers (love these)
Body panels that my buddy made at work. Appears to be an 18ga aluminum - lasered out. Very precise and cool looking.
110mm rc4wd shocks. These things are great for flex and scaleness. Something just didn't feel right with the stock r1 shocks, plus they were still leaking even after the plumber's tape and greased o-rings. These shocks so far are performing extremely good in my basement course.
lights
gmade Bottom skid.
Made a motor to cover my ESC. It's a little silly, but looks better then the esc sitting there out in the open. This was a real challenge to get it to fit right. A lot of dremmel action.
I also installed and an interior out of an old New Bright Jeep body I had laying around. Trimmed and painted it to fit perfectly in the cab. Also added a seat (also from the Jeep). Found a MX driver at Toy's R Us on sale that fits perfectly.
I keep rearranging the electronics to try and tuck them away. Made a tray for the rx under the hood. Also made a new battery tray behind the transmission, and relocated the esc on the stock battery tray and covered it up with my motor cover.
Here's the pics: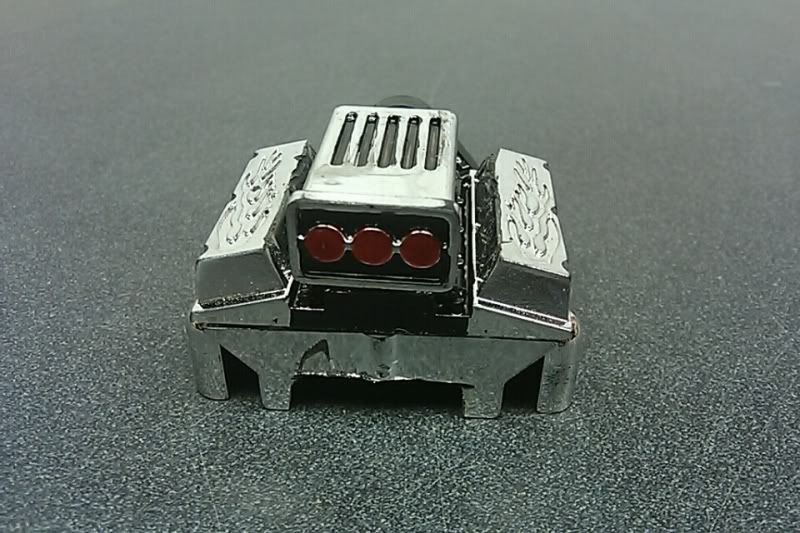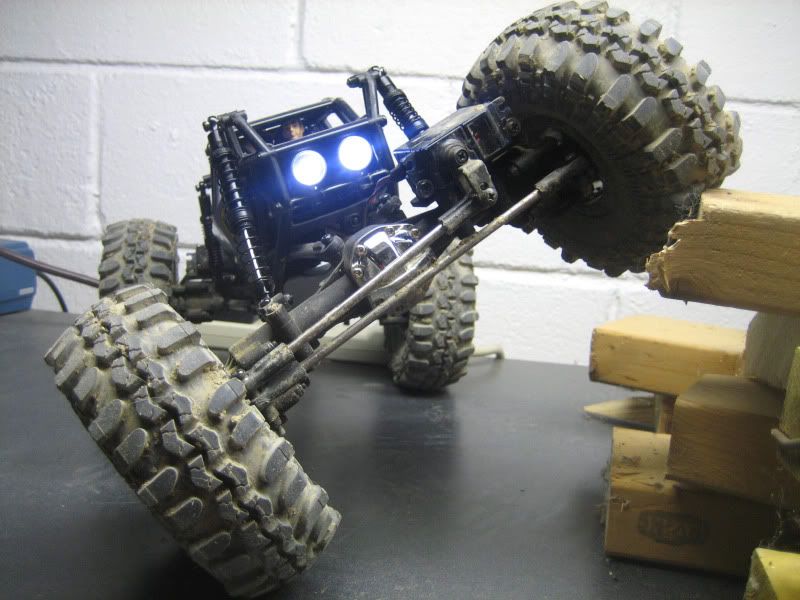 Full-on build thread and experimentations can be found here:
http://www.rccrawler.com/forum/showthread.php?t=281935